Speaking of hats......
March 2 marks what would have been Dr. Seuss's 117th birthday. In honor of Dr. Seuss AKA Theodor Seuss Geisel, the National Education Association sponsors a Read Across America event to motivate and encourage all kids to read.
So, in honor of Read Across America today, we have two read-alongs for you to watch and read along with your kids.
The first read-along comes from The Big Blue Book of Beginner Books. Little Lion loves this book--when she was learning to read in Kindergarten, she saw one of her friends readingPut Me in the Zoo by Robert Lopshire to her mom, which is also included in this collection. This was one of the stories that made her realize that she, herself, could really read too. For today's post, Little Lion decided to read It's Not Easy Being a Bunny by Marilyn Sadler and illustrated by Roger Bollen from this collection. While this collection is not by Dr. Seuss, it is part of his "I Can Read It All By Myself Beginner Books" Cat in the Hat series. It's Not Easy Being a Bunny has very classic 80s illustrations. If you grew up in the 1980s, you'll know exactly what I mean.
The second book for our read-along is Dr. Seuss's ABC: An Amazing Alphabet Book. I talked about this book when I gave our alphabet book recommendations and it's definitely still an old fave of ours. You'll see that I stumble when I get to the word "Rhinoceros". There's a simple reason for that--Little Lion is also known as Rhinoceros in the Bookworm house, but she hates the name. However, she can often be found 'rhinososaucing' around the house. In other words, she is acting like a rhinoceros (to us), so the moniker has stuck around. So sometimes I have to refrain from saying 'rhinososauce' and I was trying not to say that instead of rhinoceros.
For those of you who may have missed it, the Theodor Geisel Award for "the author(s) and illustrator(s) of the most distinguished American book for beginning readers published in English in the United States during the preceding year" was awarded last month. The 2017 Medal winner was We Are Growing by Laura Keller. This book also has the honor of being one of Mo Willems' Elephant and Piggie Like Reading Books, which sounds like the ever-popular Elephant and Piggie introduce and review the book, serving as book ends to the actual book, if you will.
The Theodor Geisel Honor Books include: Good Night Owl by Greg Pizzoli, Oops, Pounce, Quick, Run!: An Alphabet Caper by Mike Twohy, Go, Otto, Go! by David Milgrim, and The Infamous Ratsos by Kara LaReau and illustrated by Matt Myers.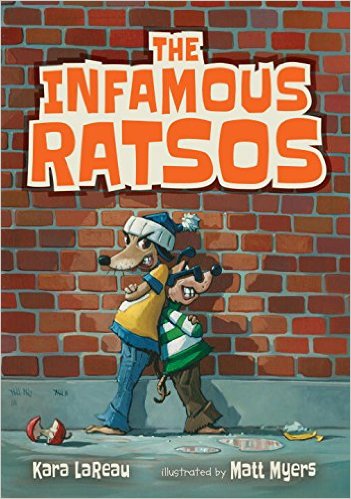 When Mini Me Bookworm was in kindergarten, they were asked to bring in their favorite Dr. Seuss books. Now I had grown up with many Dr. Seuss books and there were so many at my mom's clinic as well. However, for some reason, we did not own any Dr. Seuss regular books for Mini Me! It may be because she jumped right into reading chapter books after she taught herself to read, but for that March, we only had two board books, The Foot Book and Dr. Seuss's ABC Book.
Well, that wouldn't do. Mini Me really wanted Wacky Wednesday to bring to school....so I complied. Of course I did--she was requesting a book! They did a lot of fun Dr. Seuss-related activities all week long. There are so many options available, including stickers, pencils, games and more. Check out your local library--I'm sure they are sponsoring a Read Across America event this week.
Just for fun, please feel free to fill out my survey (names are optional) about which Dr. Seuss book is your favorite one. See below.
Happy Reading!