Roof Octopus
Roof Octopus by Lucy Branam and illustrated by Rogerio Coelho is another one of those pleasant surprises that I've found courtesy of my local librarians. They often have some fantastic picture books in the front display and that's my usual go-to place when I'm visiting the library.
What I love about Roof Octopus is the quirkiness of the storyline and the whimsical, magical, and colorful illustrations that match the story perfectly. Basically a little girl wakes up to find an octopus on her rooftop. And while the adults aren't so quick to accept someone new and foreign to their neighborhood, Nora is wholeheartedly all in.
It's a great metaphor for so much that is going on in our country right now. When we were recently in Paris, right before the finals of of the World Cup, our ex-pat tour guide for the Catacombs (who isn't a big sports person, just like us) did say that she thought it would be fabulous for France to win simply for the fact that it was a mixed race team. And that it would be a great statement for the world right now. I wholeheartedly agreed.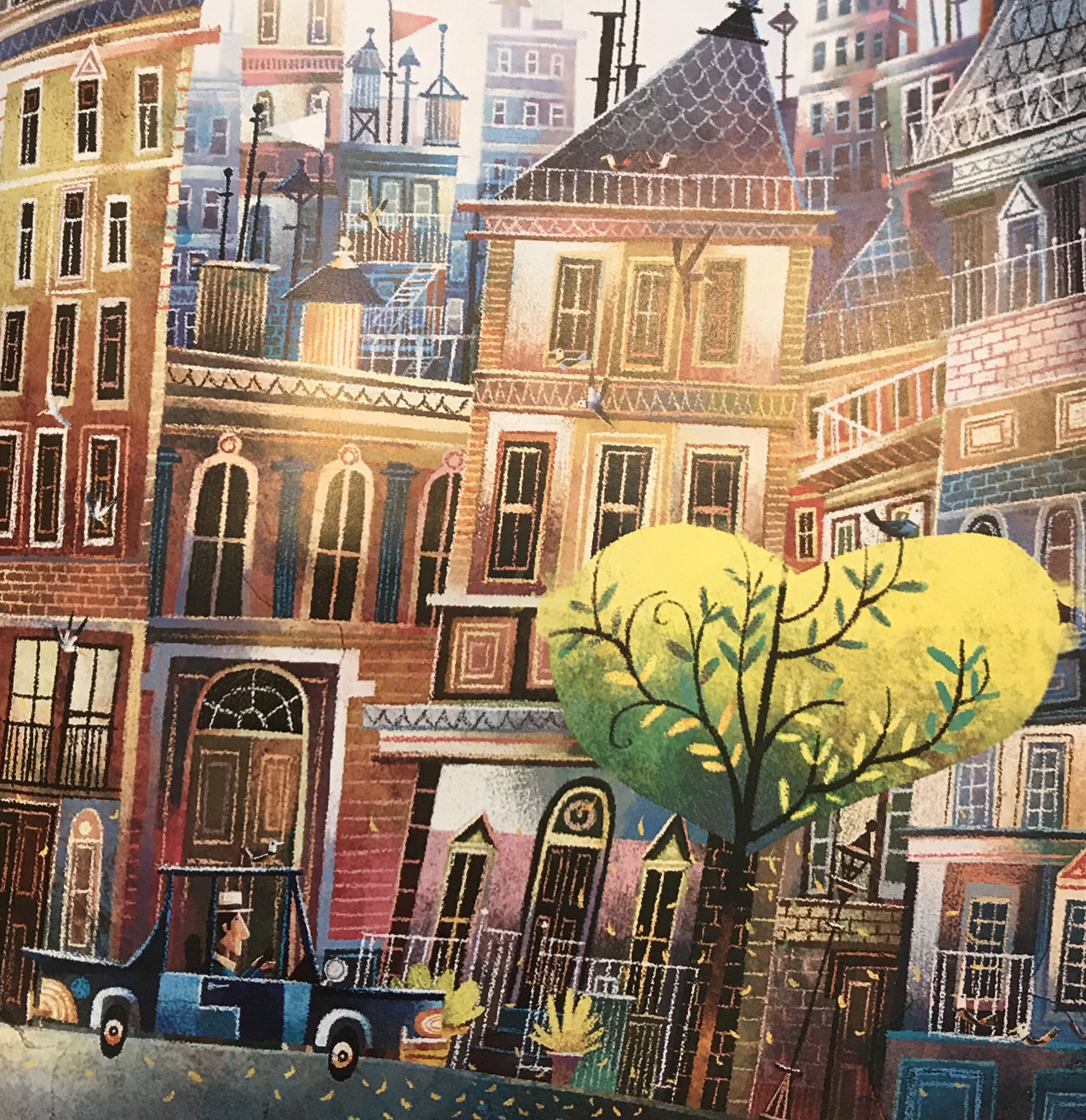 Now, mind you, Roof Octopus is not a story about immigration. But it could be. It could be a story of how an enormous octopus comes to live in a new neighborhood (land) and how the neighbors come to find that he is an (unexpectedly) great addition to their community. Or it could be a story about a girl making a new friend. Or an imaginary one. Either telling, I enjoy the book every single time I read it.
Roof Octopus joins the great ranks of my favorite books about imaginary and not-so-imaginary friends including Imaginary Fred by Eoin Colfer and Oliver Jeffers, Beekle by Dan Santat, and Soren Lorensen of the Charlie and Lola series by Lauren Child. I'm also a big fan of the film, Drop Dead, Fred with Phoebe Cates. I sense a re-watch is in order, and I also sense that I need to do a book grouping post soon. :D
PS Is the plural of octopus, octopuses or octopi? I've explored this in a rough draft of a picture book about Octopi that I wrote last year. Clearly, it's Octopi. And I definitely need to revise that manuscript!
Tell Dr. Bookworm!
Did you have an imaginary friend? What's your favorite book about imaginary and not-so-imaginary friends?
Side Note: the Charlie and Lola series has one of my favorite phrases that I say to my girls: "You are my favorite and my best." Yes, it's taken out of context. And yes, I say it to BOTH my girls. And sometimes my husband. Because they are all three my favorite and my best.